If you're looking to purchase duck fabric wholesale, there are several options available to you.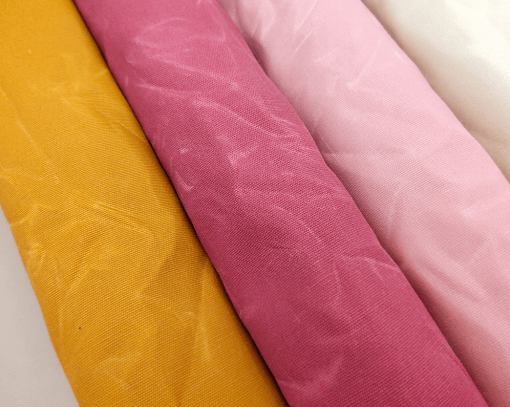 Here are a few avenues to explore:
Textile Wholesalers and Distributors: Reach out to textile wholesalers and distributors that specialize in fabrics. They often offer a wide range of fabric options, including duck fabric, in bulk quantities. Contact them directly to inquire about their wholesale pricing and ordering process.
Online Fabric Wholesalers: Many online platforms and websites cater specifically to wholesale fabric buyers. These platforms connect you directly with fabric wholesalers and allow you to browse and purchase fabrics, including duck fabric, at wholesale prices. Some popular online fabric wholesalers include Fabric Wholesale Direct, Mood Fabrics, and Fashion Fabrics Club.
Trade Shows and Exhibitions: Attend textile trade shows and exhibitions that feature fabric suppliers and manufacturers. These events provide an opportunity to connect with various fabric vendors and negotiate wholesale deals in person. Check local event listings or industry-specific trade show directories for upcoming events in your area.
Local Fabric Stores and Manufacturers: Reach out to local fabric stores and manufacturers to inquire about their wholesale options. Some may offer bulk purchasing discounts or be willing to accommodate larger orders at wholesale prices. Establishing a direct relationship with local suppliers can be beneficial for ongoing wholesale fabric needs.
Fabric Mills: Consider contacting fabric mills that produce duck fabric directly. They often have wholesale programs and can provide you with competitive pricing on bulk orders. Keep in mind that working with fabric mills may require higher minimum order quantities and longer lead times.
When contacting fabric wholesalers or suppliers, be prepared with the specific details of your wholesale requirements, such as the desired quantity, fabric weight, color, and any additional customization options. This information will help them provide you with accurate pricing and availability.
Remember to conduct thorough research, compare pricing, and inquire about fabric samples if necessary, to ensure the quality and suitability of the wholesale duck fabric before making a purchase.