Looking for top-notch bulk canvas options?
Look no further than NiceClothLife, the leading provider of high-quality waxed canvas and duck canvas. Whether you're a professional craftsman, an aspiring artist, or a DIY enthusiast, our premium canvas materials are perfect for your projects. With a wide range of options, exceptional durability, and unbeatable prices, NiceClothLife has become the go-to brand for all canvas needs.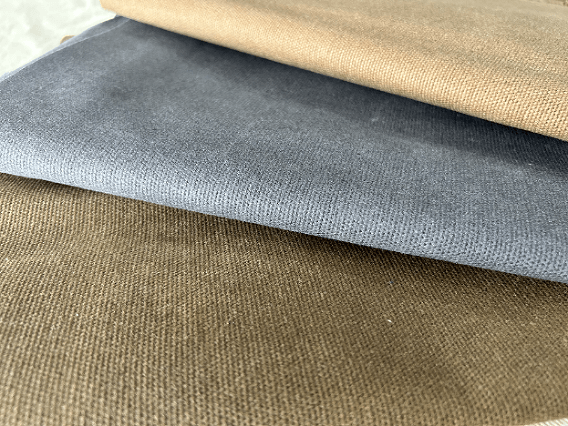 Waxed Canvas: Your Ultimate Companion for Rugged Applications
NiceClothLife takes pride in offering superior waxed canvas, which combines versatility and durability.
Our waxed canvas is meticulously crafted using the finest materials to withstand the harshest conditions.
Perfect for creating heavy-duty bags, outdoor gear, aprons, and more, our waxed canvas ensures long-lasting performance.
Duck Canvas: Unleash Your Creativity with Sturdy Fabric
NiceClothLife's duck canvas is a top choice for various art and craft projects.
Known for its tight weave and strength, our duck canvas excels in providing a solid foundation for your creative endeavors.
Whether you're painting, crafting upholstery, or designing stylish accessories, our duck canvas offers excellent support and durability.
Unbeatable Quality and Value
At NiceClothLife, we prioritize customer satisfaction by delivering outstanding quality products.
Our canvas materials are rigorously tested to ensure they meet the highest standards of performance and longevity.
Enjoy the benefits of purchasing in bulk from NiceClothLife, where you'll find affordable prices without compromising on quality.
Don't settle for subpar canvas materials when NiceClothLife offers premium options at unbeatable prices. With our waxed canvas and duck canvas, you can elevate your creativity and craftsmanship to new heights. Explore our extensive selection today and experience the superior quality that NiceClothLife brings to the world of canvas materials.