There are several places where you can buy cheap canvas drop cloths in bulk. Here are a few options to consider:
Online Wholesalers: Look for reputable online wholesalers that specialize in selling bulk quantities of canvas drop cloths. These wholesalers often offer discounted prices and may have a wide range of sizes and options to choose from.
Home Improvement Stores: Visit local home improvement stores or building supply centers in your area. They usually have a dedicated section for painting supplies, including canvas drop cloths. Inquire about bulk purchasing options to see if they offer discounted rates for larger quantities.
Industrial Supply Companies: Check out industrial supply companies that cater to contractors and professionals in the painting and construction industry. They often have bulk purchasing programs and competitive prices on canvas drop cloths.
Trade Shows and Exhibitions: Attend trade shows or exhibitions related to construction, painting, or home improvement. Many vendors showcase their products at these events, and you may find suppliers offering special deals or discounts for bulk purchases.
Local Fabric Stores: Some local fabric stores may carry canvas fabric that you can purchase in bulk and cut into drop cloth sizes. While this option requires more effort on your part to create the drop cloths, it can be a cost-effective solution.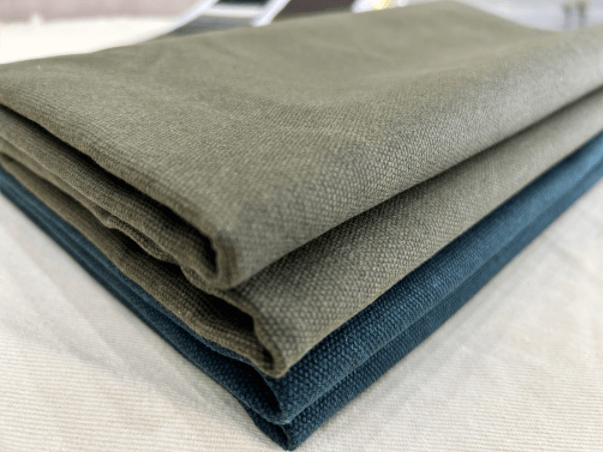 Niceclothlife high-quality canvas drop cloths in bulk
Remember to compare prices, quality, and shipping options when considering different suppliers. Read customer reviews and check for any minimum order requirements or special terms and conditions before making a purchase.
If you're in need of affordable and high-quality canvas drop cloths in bulk, look no further than our company. We specialize in providing cost-effective solutions for various industries and applications, including painting, construction, and home improvement.
Our bulk supply of canvas drop cloths offers exceptional value without compromising on quality. These durable and versatile cloths are made from premium-grade canvas fabric, known for its strength and durability. They are designed to protect surfaces from spills, drips, and paint splatters, ensuring that your work area remains clean and protected.
By purchasing in bulk, you can take advantage of significant cost savings. Our competitive pricing ensures that you can get the quantity of canvas drop cloths you need at a price that fits your budget. Whether you're a professional contractor or a DIY enthusiast, our bulk supply allows you to stock up on essential painting and construction supplies without breaking the bank.
Our canvas drop cloths are available in various sizes to suit your specific needs. From small projects to large-scale applications, we have you covered. We also offer customization options, such as adding your company logo or branding, to give your projects a professional touch.
With our commitment to quality, affordability, and customer satisfaction, we are your trusted partner for cheap canvas drop cloths in bulk supply. Contact us today to place your order and experience the convenience and value of our products. Let us help you achieve excellent results while saving you money.