3ways to find canvas wholesale suppliers in China
There are many wholesale suppliers of canvas in China, and the best way to find one that meets your needs is to do some research. Here are some possible ways to find a suitable supplier in China:
NiceclothlifeTextile CO.,LTD is a set of weaving, dyeing and printing in the enterprise. We specialize in manufacturing and wholesale 6oz to 24oz Canvas Fabric, Twill fabric, Denim fabric,Linen,Jute cotton fabric,Waxed canvas fabric and other woven fabrics.
Use a trade directory or business platform: There are many trade directories and business platforms that list suppliers in different industries, including canvas suppliers. Some popular options include Alibaba, Global Sources, and Made-in-China. These platforms allow you to search for suppliers based on specific criteria, such as location, product type, and company size.
Use a search engine: You can also use a search engine like Google to find wholesale suppliers in China. Simply search for "canvas suppliers in China" or a similar phrase, and you may be able to find a list of suppliers that meet your needs.
Ask for referrals: You can also ask for referrals from other businesses or professionals who may have experience working with canvas suppliers in China. This can include other artists, designers, or retailers who may have used a supplier in the past, or suppliers who specialize in products similar to what you are looking for.
It's important to keep in mind that when working with a supplier in China, it's important to carefully review the products and services they offer, as well as the terms and conditions of the agreement. It's also a good idea to ask for references or samples of their products before making a purchase.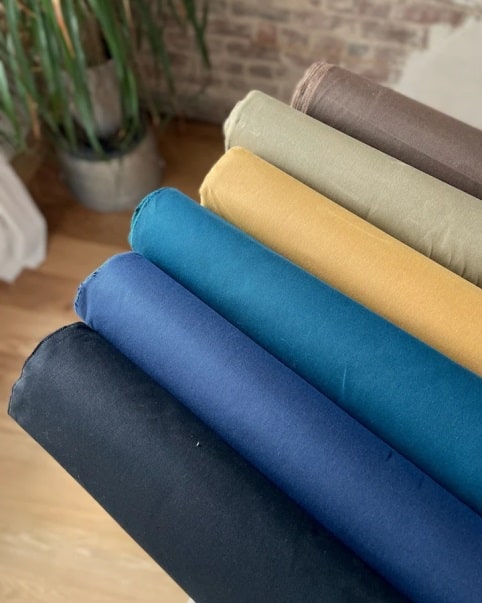 Shaoxing Gaopai Textile Co., Ltd.: This company is located in Keqiao District, Shaoxing City, Zhejiang Province. It mainly produces and processes printed canvas, yarn card, cotton canvas, polyester-cotton canvas, gray cloth, cotton cloth, canvas, tablecloth, tablecloth, table mat, table and chairs Kits, sofa cushions, pillowcases, pillowcases, PVC tablecloths, PVC tablecloths, PVC table mats, cotton and linen canvas, cotton and linen fabrics, coffee table cushions, etc.
Shenzhen Chuangda Canvas Products Co., Ltd.: This company is located in Shenzhen City, Guangdong Province. It mainly produces tarpaulins, pvc tarpaulins, thatch cloth, waterproof canvas, pvc plastic-coated cloth, knife scraping cloth/uv sandwich cloth, PE cloth, silicone Canvas, three-proof cloth, camouflage cloth, rain cloth, rainproof cloth, tarpaulin, etc.
Guangzhou Lvju Waterproof Canvas Co., Ltd.: This company is located in Panyu District, Guangzhou City, Guangdong Province. It mainly produces PVC rainproof cloth, PE rainproof cloth, tarpaulin, canvas, knife scraping cloth, fireproof cloth, pool, rain cover, tent, sliding Canopy etc.
The products of the above wholesale suppliers may not only be limited to canvas, but also other related products. Please choose according to your specific needs.