Our Cotton Duck Canvas Wholesale offers a premium and versatile solution for businesses and individuals seeking high-quality canvas fabric in bulk quantities. Made from 100% natural cotton fibers, our duck canvas is known for its durability, strength, and excellent versatility. With a wide range of applications, including arts and crafts, upholstery, bags, tents, and more, our wholesale cotton duck canvas is the go-to choice for artists, designers, and manufacturers looking to create robust and long-lasting products.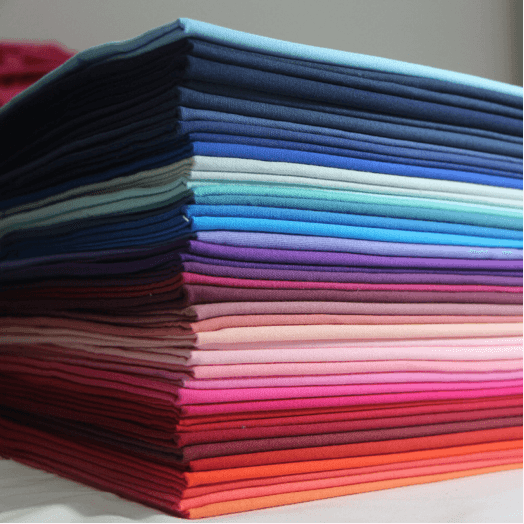 10 Key Features of Cotton Duck Canvas Wholesale:
Premium Cotton Material: Our cotton duck canvas is crafted from premium-quality, unbleached or dyed cotton fibers, ensuring a durable and resilient fabric with a natural appearance.
Versatility in Weight and Width: Available in various weight options, ranging from lightweight to heavy-duty, and in a range of widths, allowing you to choose the perfect canvas for your specific projects.
Robust and Durable: Cotton duck canvas is renowned for its strength and sturdiness, making it ideal for applications that require resilience and longevity.
Smooth and Even Texture: The canvas features a smooth and consistent texture, making it easy to work with, whether in painting, sewing, or upholstery projects.
Absorbent and Paint-Friendly: Cotton duck canvas is highly absorbent, making it an excellent surface for artists to paint on. It provides a stable foundation for various painting mediums, including acrylics, oils, and watercolors.
Eco-Friendly and Sustainable: As a natural fiber, cotton is renewable and biodegradable, making our cotton duck canvas an eco-friendly choice for environmentally conscious consumers.
Wholesale Pricing: Our bulk purchasing options offer competitive wholesale prices, making it a cost-effective choice for businesses and manufacturers.
Customizable Orders: We accommodate custom orders for specific weight, width, and color requirements, ensuring that you get the perfect canvas for your unique projects.
Wide Range of Applications: Our cotton duck canvas is suitable for a multitude of applications, including art canvases, tote bags, banners, aprons, curtains, upholstery, and more.
Reliable Shipping and Support: We ensure prompt and reliable shipping services for our wholesale customers, with dedicated customer support to assist with any inquiries or concerns.
Applications for Cotton Duck Canvas Wholesale:
Art Supplies: Canvas painting, stretched canvases, canvas panels, and art prints.
Textile Products: Tote bags, backpacks, duffel bags, and other sturdy accessories.
Home and Decor: Upholstery, curtains, tablecloths, pillow covers, and wall hangings.
Industrial and Outdoor Use: Tents, tarpaulins, covers, and outdoor equipment.
For detailed pricing, customization options, and wholesale ordering, please contact our sales team to discuss your specific requirements. We are committed to providing high-quality cotton duck canvas to meet the needs of your creative projects and manufacturing ventures.