The demand for quality fabrics in the textile industry is constantly evolving, and duck canvas fabric has become a popular choice for many applications. In this article, we will explore the world of duck canvas fabric wholesale, putting the spotlight on NiceClothLife, a renowned brand that offers a wide range of high-quality duck canvas fabric options. From its versatility and durability to its various applications, NiceClothLife is a trusted choice for businesses seeking premium fabrics at competitive wholesale prices.
Understanding Duck Canvas Fabric
Duck canvas fabric is a heavy-duty, plain-weave fabric historically made of 100% cotton fibers. However, modern variations may incorporate synthetic fibers such as polyester to enhance certain properties like moisture resistance. What sets duck canvas apart is its tight weave structure, resulting in a robust and rugged textile suitable for numerous applications.
The Versatility of Duck Canvas Fabric
One of the most appealing aspects of duck canvas fabric is its versatility. Its sturdy construction makes it ideal for projects that require strength and durability. NiceClothLife offers a range of options in terms of weight, texture, and color, providing solutions for various needs. From lightweight canvas for garments and accessories to heavyweight canvas for heavy-duty industrial applications, NiceClothLife has got it covered.
Duck canvas fabric is widely used in the manufacturing of bags, shoes, upholstery, and workwear due to its natural strength and resistance to wear and tear. It also finds applications in art canvases, home decor, and even outdoor furniture, where its durability and resistance to fading make it an excellent choice.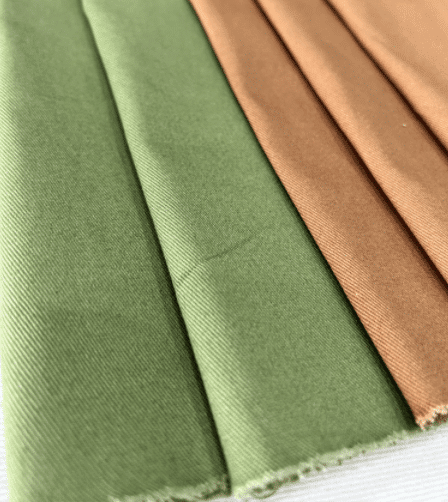 NiceClothLife: A Brand You Can Trust
When it comes to sourcing duck canvas fabric wholesale, NiceClothLife is a brand that stands out. With years of experience in the textile industry, NiceClothLife has gained a solid reputation for delivering premium fabrics to businesses around the world. Their commitment to quality is evident in every product they offer.
NiceClothLife takes pride in its strict quality control measures and ensures that its duck canvas fabric meets the highest industry standards. Their wholesale options provide businesses with cost-effective solutions without compromising on quality. With a vast range of choices in terms of weight, texture, and color, NiceClothLife can accommodate various project requirements and preferences.
Furthermore, NiceClothLife understands the importance of sustainability and strives to offer eco-friendly fabric options. Their commitment to ethical sourcing and manufacturing practices sets them apart from competitors.
In the world of duck canvas fabric wholesale, NiceClothLife emerges as a trusted brand offering premium quality fabrics at competitive prices. With its versatility, durability, and wide selection, NiceClothLife caters to a vast array of industries and applications. Whether you're in the fashion, manufacturing, or art industry, NiceClothLife has the perfect duck canvas fabric to meet your needs.
From lightweight canvas for garments to heavy-duty options for industrial applications, NiceClothLife's wholesale range covers all bases. Their stringent quality control processes and commitment to sustainability are additional reasons to choose NiceClothLife for all your duck canvas fabric needs.
When it comes to sourcing top-notch duck canvas fabric wholesale, NiceClothLife is a brand that truly delivers on its promise of quality, reliability, and affordability. Experience the versatility and durability of NiceClothLife's duck canvas fabric and elevate your projects to the next level.