When it comes to quality fabrics, cotton duck canvas is a popular choice for many industries. Whether you're involved in outdoor gear manufacturing or interior design, having access to waterproof cotton duck canvas at wholesale prices can be advantageous. In this article, we will explore the benefits of waterproofing cotton duck canvas and how Niceclothlife stands out as a reliable brand in the industry.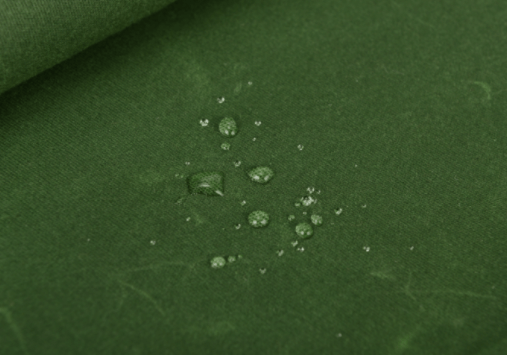 1: Understanding Cotton Duck Canvas
Cotton duck canvas is a tightly woven fabric that is known for its durability and strength. Its versatility makes it suitable for a wide range of applications, including outdoor tents, awnings, bags, apparel, and more. Cotton duck canvas is also popular among artists who use it as a painting surface due to its sturdy nature.
2: The Importance of Waterproofing
Waterproofing cotton duck canvas is crucial to enhance its longevity and protect it from the elements. By treating the fabric with a waterproof coating, it becomes resistant to water penetration, ensuring that the items made from it remain dry and withstand adverse weather conditions.
3: Benefits of Waterproof Cotton Duck Canvas Wholesale
3.1 Cost-Effectiveness: Accessing waterproof cotton duck canvas at wholesale prices allows businesses to save on costs, making it an affordable option for large-scale manufacturing.
3.2 High-Quality Material: Niceclothlife ensures that its cotton duck canvas is of the highest quality, providing excellent durability and strength even after being treated with a waterproof coating.
3.3 Versatility: Waterproof cotton duck canvas can be used for various applications, making it an ideal choice for different industries.
3.4 Customization Options: Niceclothlife offers customization services, allowing businesses to choose from a wide range of colors, weights, and finishes to meet their specific requirements.
4: Niceclothlife – Your Trusted Wholesale Supplier
4.1 Quality Assurance: Niceclothlife is committed to providing top-quality cotton duck canvas that meets industry standards. Their products undergo rigorous testing to ensure longevity and reliability.
4.2 Competitive Pricing: Niceclothlife offers competitive wholesale prices, giving businesses the opportunity to maximize their profitability.
4.3 Customization Services: Niceclothlife understands the importance of customization. They work closely with clients to meet their unique needs and provide tailored solutions.
4.4 Timely Delivery: Niceclothlife values promptness and ensures timely delivery of orders, maintaining a strong professional relationship with customers.
Waterproofing cotton duck canvas wholesale is an excellent choice for businesses looking for durable and versatile fabric. Niceclothlife offers high-quality products, competitive pricing, customization options, and prompt delivery. By choosing Niceclothlife, businesses can rely on a trusted supplier for their waterproof cotton duck canvas needs. So, why wait? Enhance your products with waterproof cotton duck canvas from Niceclothlife today!