Description: NiceclothlifeTextile offers a comprehensive wholesale service for big duck fabric, catering to the needs of businesses and individuals looking for high-quality fabric for various applications. Our big duck fabric is known for its durability, versatility, and superior performance, making it suitable for a wide range of projects, including upholstery, drapery, crafts, and more.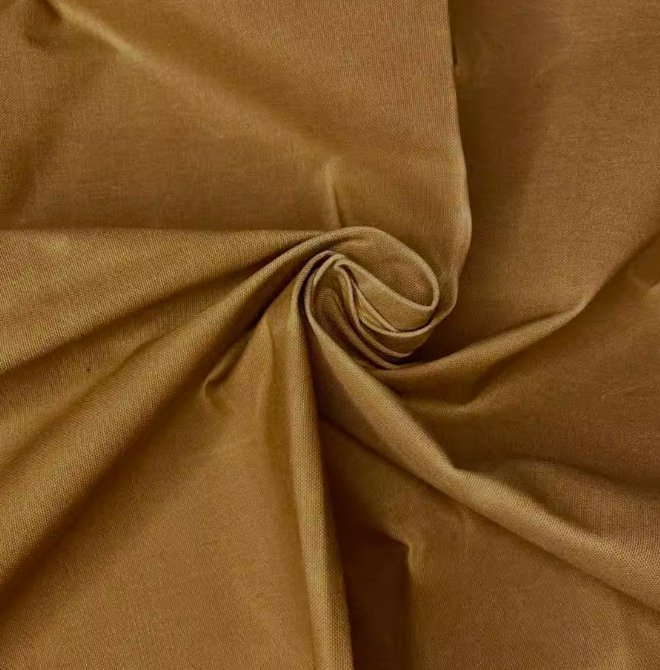 Key Features for Big Duck Fabric Wholesale:
Premium Quality: Our big duck fabric is crafted using top-grade materials and undergoes strict quality control measures to ensure consistency and durability. It is designed to withstand heavy use and maintain its integrity over time.
Versatile Applications: The fabric is suitable for various purposes, including upholstery for furniture, cushions, curtains, bags, and other home decor items. It can also be used for crafts, DIY projects, and other creative applications.
Wide Range of Designs: We offer a diverse selection of designs, colors, patterns, and textures to cater to different preferences and project requirements. Whether you're looking for solid colors, stripes, floral prints, or textured fabrics, we have options to suit your needs.
Easy to Work With: Our big duck fabric is user-friendly and easy to sew, cut, and manipulate. It provides excellent drapability and can be tailored to meet your specific design and measurement requirements. . Wholesale Pricing: We offer competitive wholesale pricing for bulk orders of big duck fabric, making it cost-effective for businesses and individuals seeking large quantities of fabric for their projects.
Process for Big Duck Fabric Wholesale:
Inquiry: Customers can reach out to NiceclothlifeTextile to inquire about the big duck fabric wholesale service, specifying their requirements such as quantity, design preferences, and any additional specifications.
Quotation: Based on the customer's inquiry, we provide a detailed quotation that includes pricing, shipping options, and estimated delivery timelines.
Sampling (Optional): Upon request, we can provide fabric samples to help customers assess the quality, texture, and color accuracy before placing a bulk order.
Order Placement: Once the customer is satisfied with the quotation and samples (if applicable), they can place the order by providing the necessary details such as quantity, design choices, shipping address, and payment information.
Production and Delivery: Our team processes the order and ensures prompt production and delivery of the big duck fabric within the agreed-upon timeframe.
Customer Support: We provide dedicated customer support throughout the process, addressing any queries, concerns, or additional requirements that customers may have.
The service details provided are based on general information. It is recommended to contact NiceclothlifeTextile directly for specific inquiries, pricing, and further assistance regarding their big duck fabric wholesale service.