Service Detail: Duck Canvas Material Wholesale by Niceclothlife
At Niceclothlife, we specialize in providing high-quality duck canvas material at wholesale prices. Our brand is dedicated to offering premium fabrics that meet the needs of various industries, including fashion, home decor, crafting, and more. With a focus on durability, versatility, and superior quality, our duck canvas materials are the perfect choice for your wholesale fabric needs.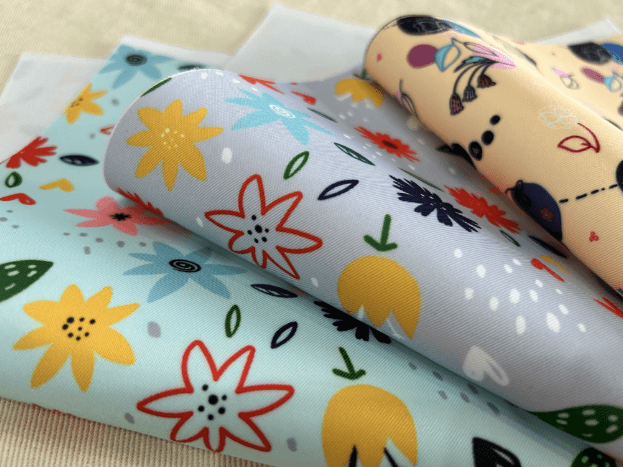 Premium Duck Canvas Material:
Our duck canvas material is known for its exceptional strength and durability. Made from 100% cotton, it offers a sturdy and tightly woven construction that can withstand heavy use and resist wear and tear. The high-quality nature of our duck canvas ensures its longevity and reliability in various applications.
Versatility in Applications:
Niceclothlife's duck canvas material is incredibly versatile, making it suitable for a wide range of projects. From creating durable bags, backpacks, and upholstery to designing stylish clothing, accessories, and home decor items, our wholesale duck canvas material offers endless possibilities for your creative endeavors.
Wide Range of Colors and Patterns:
We understand the importance of color and pattern choices for different projects. That's why we offer a diverse selection of colors and patterns in our duck canvas material collection. Whether you prefer classic neutrals or vibrant hues, solid colors or eye-catching prints, we have options to suit every style and design preference.
High-Quality Standards:
At Niceclothlife, we prioritize quality in every aspect of our business. Our duck canvas materials undergo rigorous quality control processes to ensure that they meet the highest industry standards. We source our fabrics from trusted manufacturers, ensuring consistent quality and reliability for our wholesale customers.
Competitive Wholesale Pricing:
We believe in offering affordable wholesale pricing without compromising on quality. Niceclothlife aims to provide cost-effective solutions for businesses and individuals looking to purchase bulk quantities of duck canvas material. Our competitive pricing structure enables you to access premium fabrics at affordable rates, helping you maximize your profit margins.
Excellent Customer Service:
Customer satisfaction is our top priority. Our dedicated customer service team is available to assist you throughout the wholesale purchasing process. We are committed to providing prompt responses to inquiries, efficient order processing, and reliable shipping services to ensure a seamless and satisfactory experience for our customers.
Customization Options:
Niceclothlife understands that customization is essential for many businesses. We offer customization options for wholesale orders, including fabric weight, width, and finishing treatments. Our team will work closely with you to meet your specific requirements and deliver tailor-made solutions to suit your unique needs.
Niceclothlife is your trusted source for high-quality duck canvas material at wholesale prices. With our premium fabrics, versatility in applications, wide range of colors and patterns, and commitment to excellent customer service, we strive to meet the fabric needs of various industries. Whether you're a fashion designer, upholsterer, or DIY enthusiast, our wholesale duck canvas material is designed to exceed your expectations.
Specific fabric options, availability, and pricing may vary. It is recommended to visit Niceclothlife's website or contact their sales representatives for the most accurate and up-to-date information on their duck canvas material wholesale offerings.