Service: Blue Duck Fabric Wholesale
Brand Name: Niceclothlife
Service Description:
Welcome to Niceclothlife's Blue Duck Fabric Wholesale service, your go-to destination for premium-quality blue duck fabrics at wholesale prices. Our commitment to quality, variety, and affordability makes us the preferred choice for businesses and individuals seeking versatile and durable duck fabric in vibrant shades of blue.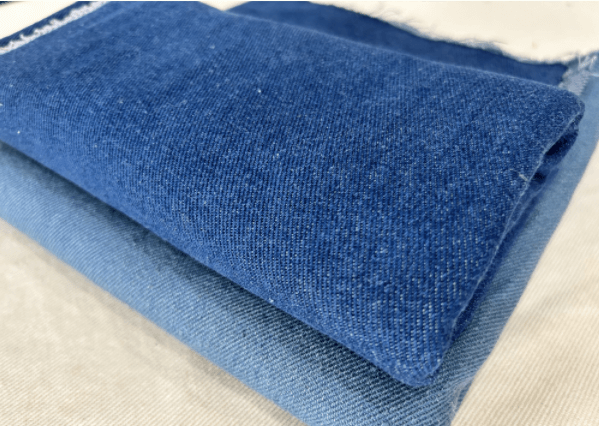 Key Features of Our Blue Duck Fabric Wholesale Service:
Wide Selection: Choose from a diverse range of blue duck fabrics, including different shades of blue, textures, and weights. Whether you need a light and breathable fabric or a heavy-duty option, we have you covered.
Quality Assurance: Our duck fabrics are known for their exceptional quality. They are crafted from durable materials, ensuring they can withstand the demands of various applications, from fashion to upholstery.
Competitive Wholesale Pricing: We offer competitive wholesale prices, making it easy for businesses, designers, and manufacturers to access top-quality blue duck fabrics without breaking the bank.
Bulk Ordering: Whether you need a small quantity or large volumes of blue duck fabric, our bulk ordering options are flexible to accommodate your specific needs.
Custom Dyeing: Need a specific shade of blue that matches your brand or project requirements? We provide custom dyeing services to ensure you get the exact color you desire.
Expert Support: Our team of experts is ready to assist you throughout the ordering process, from selecting the right fabric to arranging shipping and delivery.
Versatile Applications: Blue duck fabric is incredibly versatile. It's commonly used for clothing, home décor, upholstery, bags, accessories, and more. Let your creativity run wild.
How to Order:
Browse Our Collection: Explore our extensive collection of blue duck fabrics to find the perfect shade, texture, and weight for your project.
Request a Quote: Contact our team with your specific wholesale requirements. We'll provide you with a competitive quote based on the quantity and type of fabric you need.
Custom Dyeing (If Required): If you require a custom color, our team will work with you to achieve the exact shade you desire.
Place Your Order: Once you're satisfied with the fabric selection and pricing, place your order, and we'll take care of the rest.
Delivery: Your wholesale order of blue duck fabric will be carefully packaged and promptly delivered to your specified location.
At Niceclothlife, we understand the importance of high-quality fabrics in bringing your creative projects to life. Whether you're a designer, manufacturer, or DIY enthusiast, our Blue Duck Fabric Wholesale service ensures you have access to the best materials at affordable prices. Contact us today to discuss your wholesale fabric needs and start bringing your ideas to fruition.