Waxed canvas has a timeless appeal, blending rugged durability with a touch of vintage charm. Whether you're crafting outdoor gear, bags, apparel, or accessories, the choice of waxed canvas can significantly impact the final product's quality and style. In this article, we'll explore the world of waxed canvas and introduce you to Niceclothlife, a brand known for delivering top-notch waxed canvas with a touch of sophistication.
Waxed canvas is a cotton fabric infused with a wax coating, typically made from beeswax or paraffin. This combination results in a textile that offers exceptional water resistance, durability, and a unique patina that develops over time. Waxed canvas has been a staple in crafting outdoor gear and rugged apparel for generations.
Why Choose Waxed Canvas from Niceclothlife: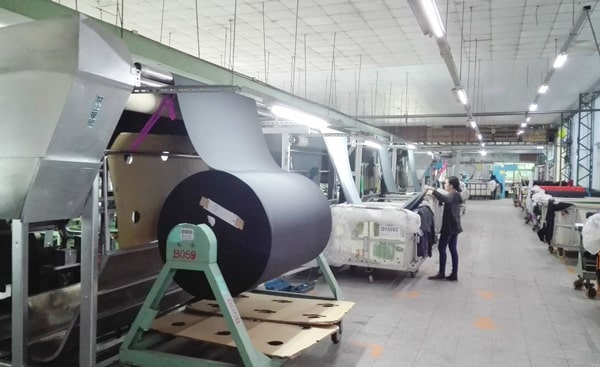 Premium Quality: Niceclothlife is synonymous with quality. Their waxed canvas is sourced from the finest cotton and treated with precision to ensure longevity and water resistance. It's built to withstand the elements and the test of time.
Versatile Selection: Whether you're looking for classic earthy tones or contemporary hues, Niceclothlife offers a versatile palette of waxed canvas options to suit your project's style.
Environmental Responsibility: Niceclothlife is committed to sustainable practices. Their waxed canvas is produced with eco-friendly processes, minimizing the environmental footprint.
Customization: Need a specific color or weight for your project? Niceclothlife provides customization options to meet your unique requirements.
Fashion Meets Function: Beyond outdoor gear, waxed canvas has found its way into the fashion world. Niceclothlife's offerings blend functionality with a sense of style, making it suitable for crafting urban-inspired bags, apparel, and accessories.
Common Uses:
Bags and Backpacks: Craft durable and stylish bags and backpacks that are perfect for outdoor adventures or urban commutes.
Apparel: Create jackets, vests, and pants that offer both protection from the elements and a timeless fashion statement.
Accessories: Waxed canvas adds character to wallets, hats, and belts, giving them a rugged yet refined edge.
Outdoor Gear: Make tents, tarps, and covers that can withstand harsh weather conditions.
In the world of textiles, waxed canvas stands as a symbol of tradition, quality, and style. When choosing waxed canvas for your projects, Niceclothlife emerges as a brand that not only offers premium materials but also exemplifies a commitment to sustainability and customization. Their waxed canvas is more than just fabric; it's a canvas for creativity, durability, and enduring style. Explore the possibilities and discover the art of waxed canvas with Niceclothlife.