A Wide Range of Cotton Canvas Fabrics:
At NiceclothlifeTextile, we offer an extensive selection of cotton canvas fabrics to meet the diverse needs of our customers. Our range includes plain canvas, duck canvas, colored canvas, and more. Whether you're an artist, fashion designer, upholsterer, or DIY enthusiast, our fabrics provide the perfect foundation for your projects. With different weights and finishes available, you can find the ideal fabric to suit your specific requirements.

Quality and Durability:
We understand that quality is paramount when it comes to fabric. That's why we take pride in sourcing and manufacturing cotton canvas fabrics of the highest standards. Our fabrics are made from premium quality cotton fibers, ensuring durability, strength, and longevity. Whether you're creating garments, home decor items, accessories, or artwork, our cotton canvas fabrics will withstand the test of time.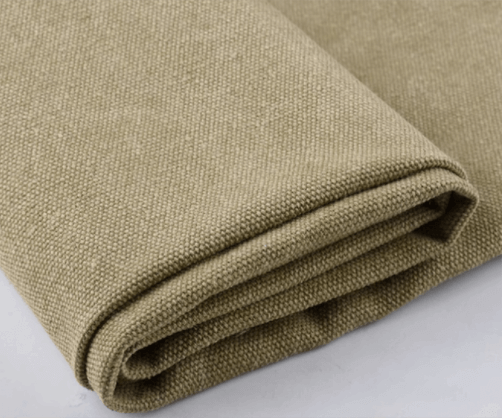 If you are looking for wholesale canvas material, there are several options you can explore. Here are a few suggestions:
Online Fabric Wholesalers: Many online platforms specialize in selling fabric wholesale, including canvas material. Some popular options include Fabric Wholesale Direct, Mood Fabrics, and OnlineFabricStore.net. These websites offer a wide range of canvas materials in different colors, weights, and sizes.
Textile Trade Shows and Exhibitions: Attending textile trade shows and exhibitions is another way to connect with wholesale suppliers of canvas material. These events often showcase a variety of fabrics, including canvas, and provide an opportunity to establish direct contacts with manufacturers and suppliers.
Local Fabric Wholesalers: Check your local area for fabric wholesalers or distributors who may offer canvas material in bulk quantities. These suppliers are often a good option for quick access to fabric and the possibility of viewing and feeling the material before making a purchase.
Wholesale Marketplaces: Online wholesale marketplaces such as Alibaba, DHgate, and Made-in-China also provide options for sourcing wholesale canvas material. These platforms connect buyers with suppliers from around the world, offering a wide selection of canvas materials at competitive prices.
When searching for wholesale canvas material, consider factors such as quality, price, shipping options, and minimum order quantities. It's also beneficial to request fabric samples or swatches before placing a bulk order to ensure the material meets your specific requirements.
Remember to research and compare different suppliers to find the one that best fits your needs in terms of quality, price, and customer service.