Are you in need of a durable and versatile fabric for your next craft or sewing project?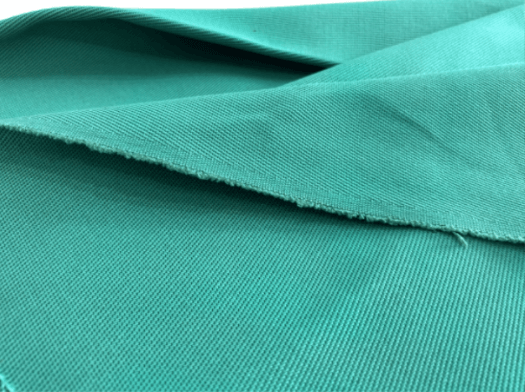 Look no further than duck canvas by the bolt, specifically from the brand Niceclothlife. With its exceptional quality and wide range of applications, Niceclothlife's duck canvas is the perfect choice for both beginners and experienced crafters alike.
Duck canvas is a strong, plain-woven fabric that is known for its durability and sturdiness. It is traditionally made from cotton, which gives it a natural and breathable feel. However, modern variations of duck canvas may also incorporate synthetic fibers to enhance certain characteristics such as water resistance or fire retardancy.
One of the standout features of Niceclothlife's duck canvas is its versatility. Whether you are looking to create clothing, home decor items, accessories, or even outdoor gear, this fabric is up to the task. Its robust nature allows it to withstand heavy wear and tear, making it suitable for upholstery projects, bags, aprons, and more.
Niceclothlife takes pride in offering duck canvas by the bolt, which provides you with a generous amount of fabric for larger projects or multiple smaller ones. Buying in bulk is not only cost-effective but also ensures that you have a consistent supply of high-quality fabric readily available for your creative endeavors.
The canvas provided by Niceclothlife is carefully woven and processed to meet stringent quality standards. This attention to detail ensures that you receive a fabric that is free from defects, with a smooth and even texture that is easy to work with. Additionally, the fabric is pre-shrunk, minimizing the risk of unwanted shrinkage after washing.
When it comes to color options, Niceclothlife offers a diverse range to suit every preference and project. From neutral shades like beige and gray to vibrant and bold hues like red and blue, you can find the perfect canvas to bring your creative vision to life. The colors are long-lasting and resistant to fading, maintaining the vibrancy of your projects over time.
Niceclothlife is committed to providing exceptional customer service. Their user-friendly website makes it easy to browse and select the desired duck canvas by the bolt. They also ensure secure online transactions and offer reliable shipping options, ensuring a smooth and convenient shopping experience.
In summary, Niceclothlife's duck canvas by the bolt is a top choice for crafters and sewists looking for a durable and versatile fabric. With its exceptional quality, wide range of applications, color options, and commitment to customer satisfaction, Niceclothlife sets itself apart from the competition. Whether you are a hobbyist or a professional, you can trust in the durability and reliability of Niceclothlife's duck canvas for all your creative projects.